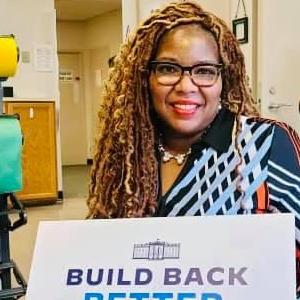 Stacie Harris-Byrdsong is the Secretary of Council 4. She was elected to serve a two-year term at the Council 4 Delegates Convention on April 14, 2018. She was reelected on April 9, 2022.
Harris-Byrdsong is a lead educator at the Capitol Region Education Council (CREC), where she has worked for 27 years. She is President of AFSCME Local 3194, representing para-educators, lead educators, oral interpreters and child care workers throughout the CREC system.
Harris-Byrdsong has served on the Council 4 Executive Board since 2016. She served 15 years on the AFSCME Local 1303 Municipal Chapter Executive Board, including two years as President of the statewide Local 1303 Chapter.
Harris-Byrdsong is an AFSCME Women's Leadership Mentor and one of our first members to graduate from the Academy.