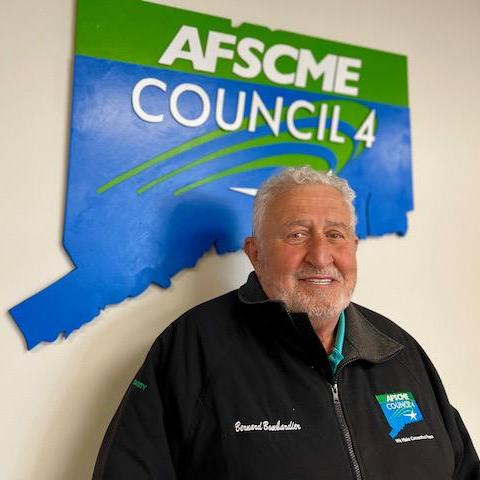 Bernard "Bernie" Bombardier, President of AFSCME Local 1933, East Hartford Board of Education, was appointed by the Council 4 Executive Board to fill the vacant President position on June 14, 2018. He was re-elected to that position on April 9, 2022.
Bernie is a head custodian in the East Hartford school system. Before becoming a AFSCME member in 2006, he was a member of the Teamsters Union in Bridgeport.
He started his union career in East Hartford and became a member of the Hartford Teamsters local where he served as a Steward, Union President, Business Agent and Organizer.  
In 2007 Bernie was appointed to the Executive Board of AFSCME Local 1933.  
Since 2009 Bernie has been reelected as President of Local 1933 in the last 4 elections.
In 2015 Bernie was appointed as a Council 4 Vice President for the Municipal/Private Sector and was reelected to the position in 2015 and 2017.