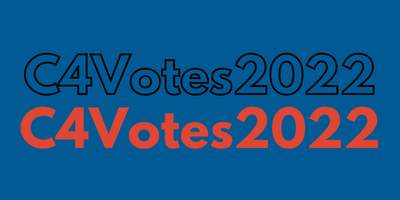 Ready to take action?
As union members, it's critical we vote on Nov. 8 and engage politically to protect what is worth fighting for — our bargaining rights, fair pay, secure retirement, and quality health care. 
Council 4 has put together this list of resources and information so you can be informed and engaged during this election season. Please share this information with other members of your local. 
Council 4 PEOPLE Committee Political Endorsements
Your fellow Council 4 members endorsed # candidates for Nov. 8 election. Endorsement decisions are made through review of candidate questionnaires and interviews.

Labor-to-Labor Walks
Join your fellow union members for canvassing, when we knock on union-household doors to talk about issues and educate members about labor's endorsed candidates. You will recieve training, a script and be paired with another union member.

Phone Banks
Council 4 is hosting member-to-member phone banks every Wednesday from 6 p.m. to 8 p.m. at our office in New Britain. Everyone will recieve training, dinner and a "Union and I Vote" pen.

Dates: 6 p.m. to 8 p.m., Oct. 12, Oct. 19, Oct. 26 and Nov. 2
Address: 444 East Main St., New Britain

Sign up by emailing [email protected] or calling/texting 860-829-7802 to let us know if you can make it to one (or more!) of the upcoming phone banks.
Voter Registration
Everyone needs to update their voter registration if they changed their name or address, or haven't voted in a while.

Check your voter registration status:

Click here for voter registration flyer that includes QR code to check voter registration status.

Click here for additional voter registration information, including talking points for encouraging others to registration to vote. 
Council 4 Unplugged Podcast
In this episode, we talk to former Connecticut Secretary of the State Denise Merrill about the early voting ballot question, and Council 4 Legislative & Political Director Zak Leavy and Council 4 PEOPLE Committee Chair Stephen Weirbicki about the importance of member political engagement.
Click here to listen.
Absentee Voting